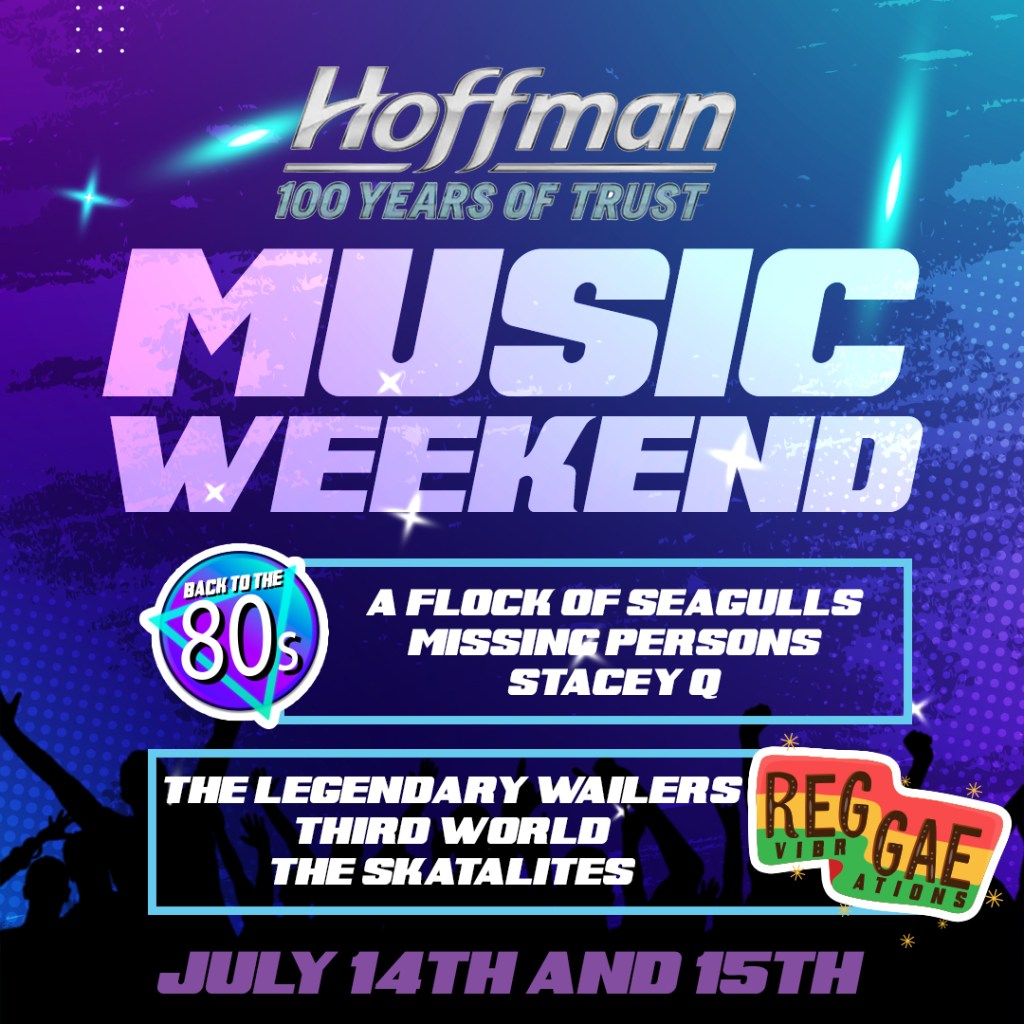 Trinity Health Stadium will add concerts to its robust schedule of events, welcoming "Back to the 80s" and "Reggae Vibrations" to Hartford on July 14th and 15th as part of the Hoffman Auto Music Weekend. Formerly known as Dillon Stadium, the venue hosted concerts for many iconic bands during the 60s and 70s including The Rolling Stones on their American Tour in 1966, Grateful Dead (1972 and 1974), and The Beach Boys (1972 and 1973). A portion of proceeds from ticket sales will benefit the Michael E. Simmons Acoustic Guitar Program at the Boys and Girls Clubs of Hartford.
"One of our goals when we revitalized Trinity Health Stadium was to return to its status as a community hub. Bringing concerts back to the stadium is another monumental step forward. Thank you to our partners at Hoffman Auto and Trinity Health of New England for their support of our first ever concert weekend," said Chairman Bruce Mandell. "The stadium has hosted some of the most iconic bands in music history. We are excited to put on an outstanding concert weekend and lay the foundation to become one of the region's top concert venues."
Trinity Health Stadium serves as the home of Hartford Athletic, Connecticut's Pro Soccer team. The club has played its home matches at the stadium since its inception in 2019. Trinity Health Stadium hosts many other community events including an annual beer festival, the O'Hartford 5K, high school graduations, CIAC Soccer State Championships and more.
"Our community has shown a strong interest in a variety of events at Trinity Health Stadium and we are eagerly anticipating our first concert weekend in July," said Michele Roux, President of the Green & Blue Foundation. "We have consistently demonstrated the ability to provide a best-in-class experience for customers at our existing stadium events and we are excited to bring a new entertainment option to our city."
On Friday the 14th, "Back to the 80s", a selection of the 80s' greatest bands takes the stage headlined by A Flock of Seagulls, featuring appearances by Stacy Q and Missing Persons. Flock of Seagulls' reign as a Top 40 act in the 80s established them as one of the definitive bands of the new wave era. Best known for their 1982 hit "I Ran (So Far Away)," they landed on the U.S. Hot 100 four times. Missing Persons bring on underground smash hits, such as "Destination Unknown," "Words," and "Walking in L.A." Stacy Q is a dance-pop artist best known for "Two of Hearts," which appeared on the Top Five of the Billboard Hot 100 in 1986, and "We Connect," a Top 40 hit.
Reggae Vibrations closes out concert weekend on Saturday the 15th with performances from Legendary Wailers, Third World, and Skatalites. The Legendary Wailers are led by former member of "Bob Marley and the Wailers," Julian Junior Marvin, and perform many of the hits from the original band, including "One Love," "No Woman, No Cry," "Is this Love," and more. Third World is one of the longest-lived Reggae bands of all time, and one of Jamaica's most consistently popular crossover acts among international audiences. Mixing in elements of R&B, funk, pop, and rock and, later on, dancehall and rap, Third World's style has been described as "reggae fusion." The Skatalites, founded in 1964 in Kingston, Jamaica, pioneered the Jamaican popular music genre of Ska, which has since grown to encompass various sub-genres including Rocksteady, Reggae, 2tone, Third Wave, Ska-Jazz, Ska-Punk, Ragga, and Dub.
Tickets for both concerts will go on sale on Thursday, May 4th at 10:00 AM. Early bird pricing begins on Thursday, starting at just $39 per ticket and will last through Sunday, May 21st. Visit trinityhealthstadium.com for tickets and more information.